Australian Tales - About Us
Suzie & Kim Bell And Bob Byrne
We are sisters that grew up in the outback of Australia in a little bush town called Tibooburra, New South Wales.
We now both live in Adelaide South Australia.
When we lived in the bush our Father was a boundary rider on the border fence (dingo fence) and as kids living in the Australian outback our life was very isolated and so the majority of the time was spent with the family.
Our Father was a returned serviceman ... A Rat of Tobruk; Dad was born in Broken Hill New South Wales and was a real Aussie bush bloke; he had a wonderful Aussie sense of humour but suffered, at times, from war neurosis having stepped on a German S mine in Tobruk. He suffered with the loss of his left eye (he had a glass eye).
Our Mother was born and grew up in the coastal area of New South Wales near and around Taree; Mother was very artistic and creative; her wonderful poetry is a testament to this. She was a very tall woman for her era and a very attractive but naive redhead. She went with our Father to the outback, and although there were parts of it she loved, in a lot of ways she just got stuck there.
We have both known Bob Byrne for a number of years and we are very similar in a lot of ways..... Bobby also grew up in the Aussie outback and loves this wonderful land as much as we do
He loves a great poem and a good yarn too; over the past few years he has contributed a great deal to our site in so many ways so when we decided to start putting videos on our site it was very natural to ask Bobby to bring his golden tonsils to our aid and do our voice overs and help us with the videos and the site.
About Suzie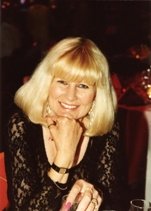 I am the 2nd child of Stella Bell and the 3rd child of Maurice Bell.
I was born in the 1950's in Taree NSW and lived there until I was about three when we moved to Broken Hill with the family. From there we went to live on the border fence (the dingo fence).
I've always been a bit of a day dreamer and have always looked at the world through rose coloured glasses
I do a lot of the story telling and the artistic things on the site...... Kimmy does most of the technical stuff
I have a strange situation with my name. When I was born it could not be decided what I would be called. Mother wanted to call me Laura after her elder sister and Dad wanted me christened Rene after a family friend of his. They chose to put the two names together and I became Laurene. To then add to the confusion Dad thought it was a dumb choice and called me Suzie. All my life I have existed with two names.
Mother always called me Laurene, with my Father and siblings calling me Suzie. I now live with both names and it depends on when and how people met me as to what name they call me but I accept either.
I moved away from the bush and the family when I was 16 and went to board and work in Broken Hill: From there I moved on to Adelaide within a year or so.
I spent a number of my earlier years modelling in South Australia.
I've run a number of my own businesses over the years including a car yard and a natural magnetic therapy company.
I have a wonderful son who lives in Queensland with his lovely wife and my two beautiful grandchildren who are 14 and 7; I don't see them as often as I would like but we try to catch up at least once a year and stay in touch by telephone all the time.
I have been married to my loving husband Tom for 8 years and we live in a very nice area of Adelaide just around the corner from my sister Kim and her family.
About Kim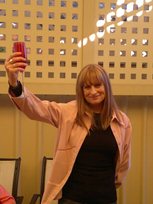 I am the youngest child of Maurice and Stella Bell.
I was born in the early 1960's in Tibooburra New South Wales and lived there with my family until we moved to Adelaide South Australia just before my 13th Birthday.
I am single and I have two beautiful sons in their 20's; they both still live at home with me.
A lot of my younger life I was what you might term a reckless girl.....I suppose you could say I lived life on the edge quite a bit and I nearly paid the ultimate price, although it took quite a few years to catch up with me..... catch up with me it did!!
And so for quite a few years I had some quite serious health issues (all self-inflicted, of course) but I had to adjust my attitude about a lot of stuff and in the process of improving my health I have had to learn to slow down and smell the roses, so to speak.
So all that has brought me here and along with my sister I decided to do something to contribute in a positive way to the world and at the same time do something we both love....
We decided to build this website and combine the love we have for this wide brown land of ours with the love we have for our Mothers wonderful poetry and writing ability and as Aussie's, of course, we also love a good yarn.
I would like to end my part of this with a bit of advice for anyone but especially the young people.....
Number 1. Don't Use Drugs - It might seem like the thing to do at the time but take it from me it is not!
Number 2. Don't Smoke Cigarettes - those things truly can kill you!
Number 3. Stay In School; if you're of that age and you can - In my opinion education equals freedom.
Number 4. Joseph Campbell Said "Follow Your Bliss" - And that is great advice - in fact some of the best I've heard.
And lastly.... Don't think you're going to find number 4 by doing numbers 1 & 2 - that's not bliss!
About Bob
I am a descendant of Irish free settlers who arrived at Port Augusta, South Australia in the late 1850's.
I spent much of my childhood in small outback towns and at the age of 21 joined the local Port Augusta radio station as an announcer. There followed a long and successful career as an on-air personality and radio and television commercial presenter.
I am married with 3 grown up children and now two grandchildren and I live in Adelaide, South Australia where I run a successful website video business.
I have joined Suzie and Kim on 'Australia Information and Stories' to present some intriguing facts and figures, in an entertaining and sometimes unusual way, mainly with video.
When you watch one of our many videos, either on the website or on our dedicated You Tube channel, it will be my voice that you hear.