Our Australia Blog
Stay Connected To Australian Tales
The Australian Tales Blog is our little journal about Australia.....
Keep up to date with what's happening on our site.
It...
Lets you know whenever any New Web Pages appear on Australian-information-stories.com


Keeps you Up-To-Date with any changes or additions to our website


Lets you know if there are any Updates to any of the pages


Lets you know when New Information you may be interested in is added to our site.
To subscribe to our Australian information Blog (no e-mail necessary), right-click on the orange RSS button (see bottom buttons to the left) and then paste the URL into your RSS reader. Or click on the My Yahoo! button or My MSN or Add To Google button if you keep a personalized home page there.
RSS is a great way to keep up to date, give it a go!
Latest Pages And Updates
---
Poem On Friendship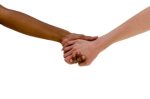 This poem on friendship means friendship isn't just a word, it's more than a word could be. It means so many different things and not always just what we see. It's not only a true friendship poem but a love and friendship poem