Australian Bush Poetry
Songs Of The Outback
Our Mother wrote a lot of Australian Bush Poetry when we lived in the outback and about a lot of different things too.
She would see an old coach wheel and it would get her thinking about Cobb and Co. or she'd see the shearing going on, or the cattle being mustered and she'd sit down and write about it.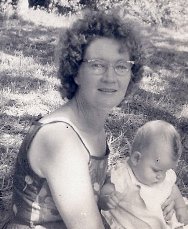 We'd see her with pen and paper in hand writing away all the time, it just became a part of our lives and I thought for years that all mums wrote poetry and told stories and sang songs to their kids.
We all grew up hearing and learning to recite a lot of different poetry and we all had our favourites too.
I've always loved Australian bush poetry; poems from Banjo Paterson like 'The Man From Snowy River', 'Clancy Of The Overflow' & 'The Man From Ironbark' were my favourites and I can still recite most of them now.
My sister loved 'Bellbirds' & 'The Last Of His Tribe' by Henry Kendall as well as some other wonderful poems.
We would ask our mum to recite different poems to us when we'd all sit around inside at nights before we went to bed; no TV in the bush back in those days!
And the outback was such a part of our lives for so long she wrote a great deal of wonderful Australian Bush Poetry.
Even when we had left the bush and moved to the city she would sit with pen and paper in hand and reminisce about the bush.
The Call Of The Bushland
From the softly sighing forests,
Across the blazing desert sand,
The call of the bushland is reaching,
With eager, beckoning hands.
It is there in every movement
Of the swaying, snow-tipped trees,
In the air it's the music of the birds,
That floats on each tiny breeze.
From the sky it reaches downward,
The sound is felt much more than heard,
From those who wing on southward,
A flight of graceful birds.
It reaches out from a darkened sky,
Through the softest moonlit glow,
On a land that hushed and sleeping,
Beneath a mantle of whitest snow.
Its heart is in the heart of nature,
And her gentle, tender hands,
It pulls at the soul and being,
And it ties with loving strands.
It's the essence and the heart beat
Of each living, breathing thing,
For there's magic and there's longing
In the constant song it sings.
In the silence it's a knowledge
And its tendrils wrap the heart
With a longing to return there,
Though many miles may part.
The call is ever present,
Though it is often pushed away,
Just a sound or a scent can revive it,
And it's back again to stay.
From the bush to the busy city,
On the breeze there may be a perfume
That entwines every heart that knows it,
And fills every empty room.
It works once again its magic,
With a longing for one to be
Where this call alone has its birth place,
In the bush where life is free
Stella P. Bell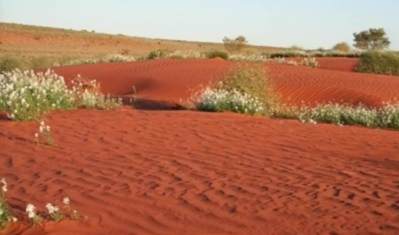 Discover More Of Our Mothers Australian Bush Poetry That She Called Her 'Songs Of The Outback' Below
Mother wrote this Cobb and Co poem after we'd been out 'fossicking' around some of the old coach stops and homesteads that were all over the bush.
The Abandoned Shearing Shed is a sight you see quite often now in the outback of Australia and our mum wrote this wonderful poem about it.
The Drovers is another one of her great bush poems about the time when droving cattle was a big part of outback life before the road trains eventually took over.
The legendary Min Min Light was apparently first seen about 100 years ago around Boulia in central Queensland and is a great subject for one of mums bush poems.
A poem about an outback dogger called Old Jack - doggers were blokes that went around hunting dingoes and collecting a bounty for every scalp they turned in.
This Pub Poem is all about the Family Hotel in Tibooburra, the publican at the time Mother wrote this poem was a man named Barney.