Free Poetry E-book
We would like to offer readers a free poetry e-book containing a few of our Mother's wonderful inspirational poems and a couple of her fun poems too.
The e-book includes free poems featured on our site plus a couple of lovely little extra's.
Our Mother died of cancer in 2007 and her dying wish was for us to publish her poetry and so we are sending it out into the world as promised.
Some of her words contain clear and poignant messages while others are just a bit of a laugh and are fun poems; she wrote many different kinds of poetry.
The message in her "Prejudice Poem", although written many years ago, is as relevant today as it was when Mum wrote it; clearly she was a woman before her time.
And then there's the "Ant Poem" which, as the name suggests, is all about the ants.
For me, inspirational poems don't come any better than "In The Beginning" which is one of my all time favourites pieces of poetry.
So if you enjoy poetry of all kinds download your free poetry e-book and enjoy the wonderful words.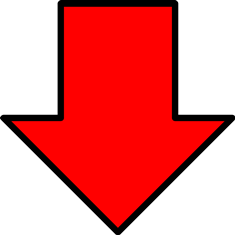 You will need Adobe Reader (the latest version is recommended) installed on your computer in order to open and read this e-book. You can download Adobe Reader here (a new window will open so you can download it without leaving this page).
If you want to open the file in your browser window, just click on the link (not all browsers have this feature). However, if you want to download the file to view later, then right-click on the link and choose "Save Target As" or "Save File As." Then select where you want to save the file on your hard drive.
Once you have saved the file, locate where you saved it, and double click to open it.
In order to print, open the downloaded file, and select the "Print" option from the e-book menu.
This e-book of free poems is a great introduction to our Mothers works and we hope you will love her inspiring words and inspirational poems.
If you enjoy this free poetry e-book from our Mum be sure to check out the introduction piece to The Legend of Bimi"; An amazing epic poem about an indigenous Australian boy in the time before European settlement