Gold Coast Australia
Top 10 Things To Do!
OK so let's look at the top ten things to do on the Gold Coast Australia.
Wow! Are you kidding?
How on earth do you choose the top 10 things to do at Australia's number one tourist destination, the Gold Coast in Queensland?
Pretty difficult job so let me start out by saying that this is by no means a complete list of what to do on the Gold Coast Australia and is really our own subjective view.
Having said that if you have limited time and you're looking for the highlights, give these a try.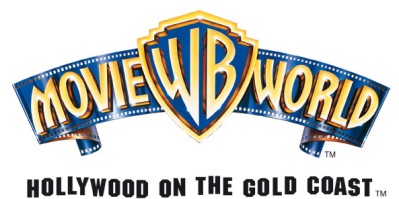 WARNER BROS. MOVIE WORLD and logo
and all related characters and elements are
trademarks of and © Warner Bros. Entertainment Inc. (s11)
First on the list, Visit a Theme Park. Check out our page on the Queensland Theme Parks, they're world class and attract hundreds of thousands of visitors every year for a reason.
Movie World, Wet 'n' Wild, Dreamworld, Sea World, WhiteWater World and Currumbin Wildlife Sanctuary plus a string of smaller parks guarantees a good time can be had by all.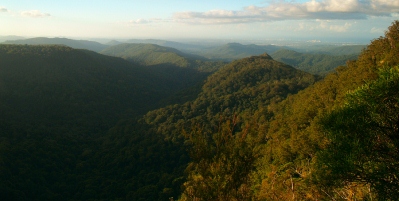 Visit Springbrook National Park. If you're a lover of nature this park is perched on top of a 900m (2952ft) high plateau with several places where you can get the thrill of leaning right out over the edge. It's part of the remnants of a huge volcano with gorges, cliffs, forests and waterfalls, numerous walking tracks and several picnic areas.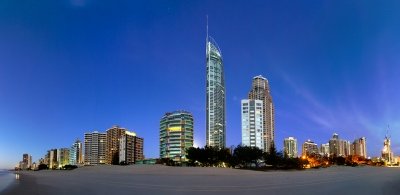 Check out Q1 the tallest residential tower and building in Australia also the only observation deck in Australia by the beach. Q1 has become a famous landmark amongst the Gold Coast's many high rises and is a great starting point for tourists. I've never done it but they tell me one of the greatest thrills at Q1 is, during a storm, to lie on the floor and watch lightning strike the Q1's impressive 97.7 metre spire. But if the weather's fine (it normally is on the Gold Coast) you'll be amazed at the length of the coastline, which stretches out as far as the eye can see in both directions.
Take a ride! - Think jet-boating, jet-skiing, off-road 4WD adventure drives, zorbing, surfing lessons, bungy jumping, tiger moth joy rides, helicopter tours, go-karting, Harley Davidson jaunts, WRX rally car racing, scuba diving, deep sea fishing, hot air ballooning, parachute- sailing and no end of other thrill seeking activities The Gold Coast Australia is well on the way to calling itself Australia's adventure capital.
Support the local surf club. Well, this is a very Australian thing and whether you go along for a good meal at a really cheap price or a couple of beers with some mates, surf clubs are a favourite with locals. Surf lifesavers are the life blood of the Aussie beach culture and many of these clubs depend on volunteers, not just when it comes to saving lives in the surf but through constant fund raising through meals and entertainment in their clubrooms. The walls of most clubs are lined with photos of lifesavers which give a good insight into the history of the club and its members.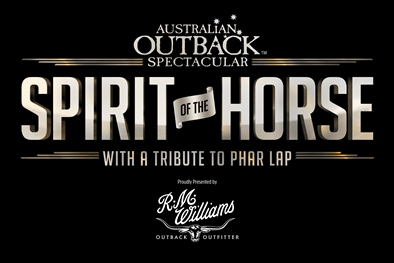 AUSTRALIAN OUTBACK SPECTACULAR ©
2007 Warner Village Theme Parks.
Discover the Australian Outback. The Outback Spectacular is a tribute to the heroes of the Light Horse Brigade, the legendary World War 1 Australian soldiers who went to war on horseback. This unique and exciting show captures the link between the cattle station stockmen and the soldiers in battle with spectacular visual effects and state-of-the-art lighting. You'll be thrilled by Australia's leading stunt riders and stockmen as they play out the story of the heroes of the Australian Light Horse.
Take a 4WD Eco Tour through the Gold Coast Lamington National Park and Tamborine Mountain. Get off the beaten track and discover the rainforests of the Gold Coast Hinterland by 4WD. This is a full-day tour that takes you to the volcanic plateau of Tamborine Mountain, and then onto Lamington National Park and the famous Treetop Walk at the family owned O'Reilly's Rainforest Retreat. You'll be following the original pioneer's tracks up Tamborine Mountain along trails and through the rainforest in a purpose built 4WD.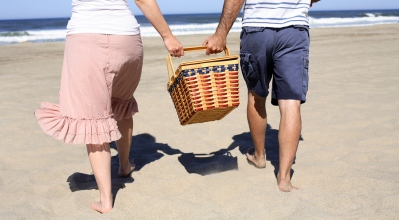 Enjoy a picnic on the beach or in one of the many parks. Being outdoors is what it's all about on the Gold Coast Australia so grab a basket and head to the Gold Coast's famous beaches. Barbecues and picnic tables are available along most parts of the beaches, or you could always try more scenic places like the rock pools at Currumbin. There are lots of parks with picnic spots too or you can head inland to the Hinterland which is another perfect place for a picnic.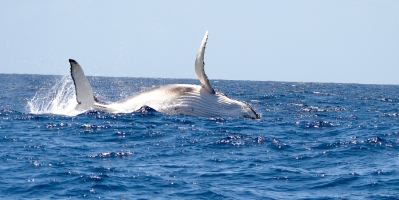 Enjoy Whale Watching and a Canal Cruise. This is one of the Gold Coast's most informative whale watching experiences. Your tour starts with a scenic canal cruise with your tour guide pointing out the spectacular homes of the rich and famous. Then you'll be able to watch magnificent humpback whales at play with an unobstructed 360 degree view from all three decks of the purpose built vessel. This half day cruise will provide the closest whale encounters possible.
Finally experience Hot Air Ballooning which includes a champagne breakfast. If you've always wanted to go floating in a hot air balloon, why not experience it on the stunning Gold Coast Australia. You will view a sunrise with a difference, while floating in a hot air balloon over the Hinterland. Breathe in the wide-open spaces and be amazed at the colourful spectacle of other balloons in the morning sky with you. After landing, enjoy a hearty breakfast with champagne at O'Reilly's Grand Homestead and Boutique Vineyard.
Whether you want to take in the thrills of the theme parks, enjoy a bit of jet skiing, take in some surfing or any one of the adventures the Gold Coast has to offer or maybe you just want to kick back and enjoy a nice relaxing sightseeing cruise or picnic on the beach; whatever it is there's something for everyone on the Gold Coast.
As you can see the Gold Coast Australia has more to offer than just sun, surf and sand. While that may be the main reason people, both in Australia and overseas visitors, choose to holiday there you can tell from this brief (but hopefully) informative list there is so much to see and do you could spend a lifetime discovering the region.