Australian Culture Guide
A Guide To Australia
Australia is an amazing country and the Australian culture is unique ... it is called the Lucky Country for a reason ...
We Aussies are well known for our quirky sense of humour, larrikinism and for telling ripping good yarns - and we are known for not letting the truth get in the way of a good story ... but that won't happen here.
We're going to share with you our love of all things Australian.
We want everything from our unique Australian culture, interesting and funny Australia facts and our amazing and vast Australian land to live and breathe for you ....
We'd like you to see everything about the Australian culture like we see it so you have a richer, deeper insight into our unique Australian way of viewing life and the world .... Easy going, laid back, larrikins who still manage to be leaders on the world stage of sport, science, literature and performing arts.
(A warning to Aboriginal and Torres Strait Islander people: This website may contain images of people who have since passed away. There is no disrespect intended.)
Australia is an exciting, vibrant country that offers wonderful exciting and unique holidays and travel experiences for everyone so pack your bags, your sunnies, your hat and your sense of humour and come on down!
Check out our pages on tourism and travel for tips, links and hints to make the best of your trip down under.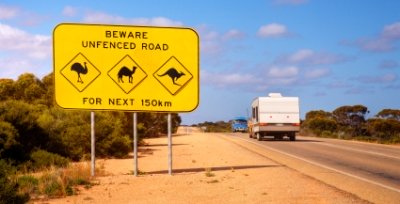 You can have a look at what we think are some of the best places to visit on our top ten Australian tourist attractions page .... we want you to have the best time while you're here and to enjoy our unique Australian culture and feel the spirit of our big brown land.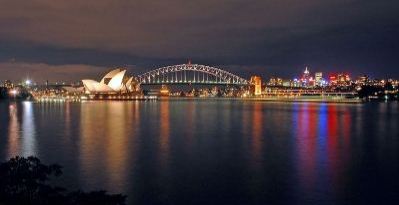 Maybe you're taking an exciting trip to Sydney and you're looking for some of the best things to do in Australia's most famous city .... or maybe it's the amazing Great Barrier Reef you're going to visit and you're looking for ideas about what to do while you're there.
Wherever you are going or whatever it is that you are doing check out our top tens and get some great Aussie holiday ideas for yourself.
We also want to share with you some amazing Australia facts ... everything from facts about our magnificent Australian birds and our many unique Australian animals to some interesting facts and fun facts about Australia .... and our hot Australian climate and amazing states and territories.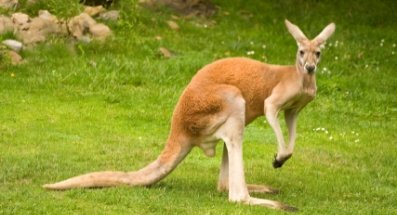 But hang on to your hats mates, we aren't just going to give you boring old facts. No way! We are going to bring these Australian culture and facts alive for you through inspirational stories and poetry too.
Here are just a few of the great stories you will discover at australian-information-stories.com: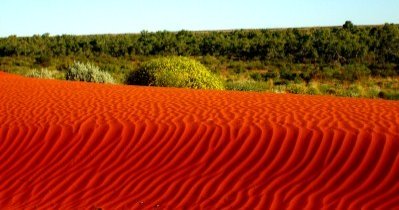 As you can tell we are proud Aussies who love the Australian culture and way of life.
We are Kim and Suzie - sisters who grew up in the outback ... and boy have we got some inspirational stories to share with you ... both from our generation and our Mother's and Father's.
We have lived in the outback as young and now maturing (ouch!) adults, we've lived in Sydney, Brisbane, Perth and Adelaide. So from the red dust of the harsh outback to the white sands of the shores - we've experienced, the beauty and the extremes of this lucky country.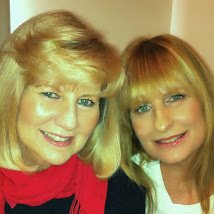 And so, we are pleased and proud to bring to you this collection of facts and stories that will help you better understand the Australian culture and country in all its beauty and depth ...
To find your way around australian-information-stories just choose the area you want to visit from the navigation column on the left or from the links at the bottom of this page. If you get lost just click "Home" and you'll end up back here.
Have fun discovering all about the wonderful Australian culture, Australia facts, wonderful Australian holidays and tourism and inspirational stories and poetry on this site.
You can check out our YouTube, Twitter and Facebook pages too for something a little different.... there are lots of videos on Youtube that you won't find on our site and we get a little cheeky on Facebook; and not just about Oz!


Also feel free to contact us if you have any stories you would like to share or questions answered - we love to hear from you.
Table of Contents
We've done the work for you. Get the Australia facts you need: Australian geography, Australian government, interesting facts about Australia, fun facts about Australia and much more.
Australia is home to many unique and beautiful birds. Some Australian birds are of the same species as those in Europe and America. Of our over 800 species, about 300 won't be found anywhere else
Australian flora is unique because of its age and isolation from the rest of the world. The Australian landscape is like no other.
The climate of Australia is very diverse, from the high temperatures and humidity of the tropical north to the below zero temperatures of the Snowy Mountains
Funny stories about growing up in the outback; some of the unique characters we knew and the funny situations we encountered.
Previously unpublished Australian Poetry and Inspirational Poetry written by our mother Stella P. Bell; who lived for 22 years in the Australian bush
Our Australian Symbols like the Australian Flag, the Australian Coat of Arms, the Australian National Anthem and many more are chosen to represent Australian values, our unique Australian identity and our Great Southern Land.
If you enjoy Epic Poetry such as Hiawatha and the Rime of the Ancient Mariner you will love The Legend of Bimi
Get a Free Poetry E-book of the poetry of Stella P Bell; Read and love her inspirational poems and her fun poems
If you're planning to travel to Australia anytime soon we have put together a travel guide on what you will need to make your trip a memorable and exciting adventure
There are a lot of things to do in Australia from the outback to the shores you can always find something going on to suit you.
Info-Packed Videos on the 6 Australian States and 2 mainland territories which all have their own unique identity, people, cities and landscape.
We've put together what we think are the top 10 Australian tourist attractions.
Australian Culture is unique and has grown from many different influences including its relative isolation from the rest of the world, the original Aboriginal inhabitants, its convict past and our multiculturalism.
This is a personal memory of the Australian food culture and is not meant to be an official history.
The music of Australia has played a major role in the development of our nation; from traditional Aboriginal music and our earliest years as a convict nation through to today.
Our Mother wrote a lot of wonderful inspirational poetry and inspirational poems in her lifetime. In this section we will introduce you to some of our mother's poetry written to both inspire you and to delight you.